Easy meal planning: Healthy, prep-ahead lunches for the busy body
One of my favorite meal planning strategies is to prep ahead healthy lunches for the week. Not only does it keep me out of the kitchen for longer than I need to be, but it helps me (and my husband) avoid the food court at work. When it comes to not knowing what's in my food vs. knowing, I choose the latter whenever I can :) Meal planning lunches is one of my no-fail strategies for having a smooth week of healthy choices. If I don't do it, I'm like a lost puppy dog.
Some recipes can be prepped at the beginning of the week, while others may be leftovers from dinner the night before. This will depend on how your schedule works and how much time you want to devote to cooking (and meal planning).
Now, before you start envisioning too much tupperware and the traditional/boring chicken, rice and broccoli, just know that there so many more fun recipes to pump up the flavor and get creative with meal prep.
Related article: How to meal plan like a pro
Meal planning and the busy factor
For me, lately life has been so crazy busy that I've prepped all lunches at the beginning of the week (usually 2 different variations that span over 5 days) and make 2-3 big dinner meals that span the course of the week. Not every week is like this, but meal planning does help me avoid fast food, mindless snacking and the stress of wondering what I'm going to eat.
Repetitive? Yes. So that's the mini factor I deal with to eat healthy meals. BUT if your recipes are flavorful (like the ones below) you won't mind eating them for a few days straight :) Plus, the fact that you can just grab it out of the fridge and go is quite nice.
With just an hour or two of meal planning/prep-work at the beginning of the week, you will have peace of mind ALL week long and not feel scrambled or pressure to cook if you get out of work late. It's worth it, trust me!
Ready for some of my favorite lunch recipes? Here we go!
Prep-ahead lunches
OK. There are so many healthy lunch ideas, but I wanted to make this post a little more specific than just a general list. I've separated them into recipes I've tried and loved vs. others that are on my list :)
Tried and True
Cauliflower Fried Rice
This is one of my recent discoveries. I always thought it sounded hard to make, but that's not the case at all. Pair with some chicken,
Find at: Eat Yourself Skinny
Fajita Chicken Bowls
Get your Chipotle fix with these super simple bowls. You're in charge of the ingredients and can always swap quinoa for rice. I like to add avocado, lime and cilantro for extra flavor!
Find at: My Food Story
Pesto Zucchini and Corn Quinoa Salad
It sounds like there's a lot going on in this one. But let me tell you, it's all good and can you really go wrong with pesto? This is such a large salad that you can probably get 4-5 meals out of it.
Find at: Closet Cooking
Tin Foil Sausage and Veggie Foil Packs
I've made these so many times and they are always a hit with my tummy. If you don't have a grill (like me) this is all easy to chop up, put on a pan and roast in the oven.
Find at: Chelsea's Messy Apron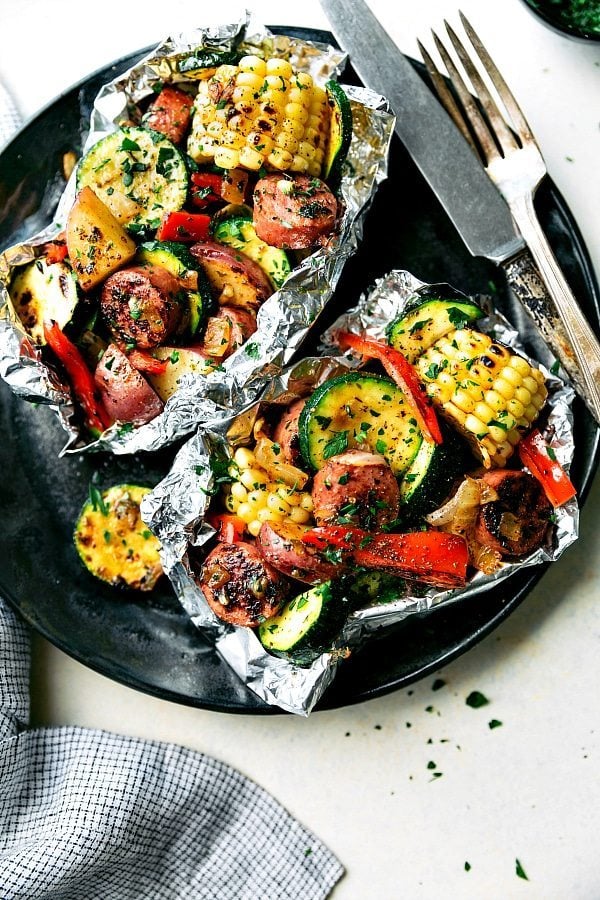 Slow Cooker Lo Mein
This has been made twice in my household (and on back to back weeks!). I love how MUCH you get out of it, and that it's a much lower salt and calorie version of the typical Chinese dish (which I crave from time to time). You can never go wrong with throwing everything in a crockpot on a Sunday and getting 8+ meals for the week!
Find at: Damn Delicious
Recipes on my list to try!
Chickpea Shawarma Stuffed Pita
These is a newbie recipe I came across in my search that looks absolutely delicious (and so easy I can't believe I didn't think of it myself). I LOVE roasted chickpeas and tend to make a bunch at the start of the week to add to salads or eat as a snack. But add the hummus and pita, now we're talking.
Find at: Naturally Ella
Thai Coconut Instant Noodles
Another newbie that looks yummy. I've developed a recent love for Thai noodles lately and this seems like a (much) healthier spin-off of Raamen. Pre-ahead, add boiling water when ready, and EAT!
Find at: Sweet Peas and Saffron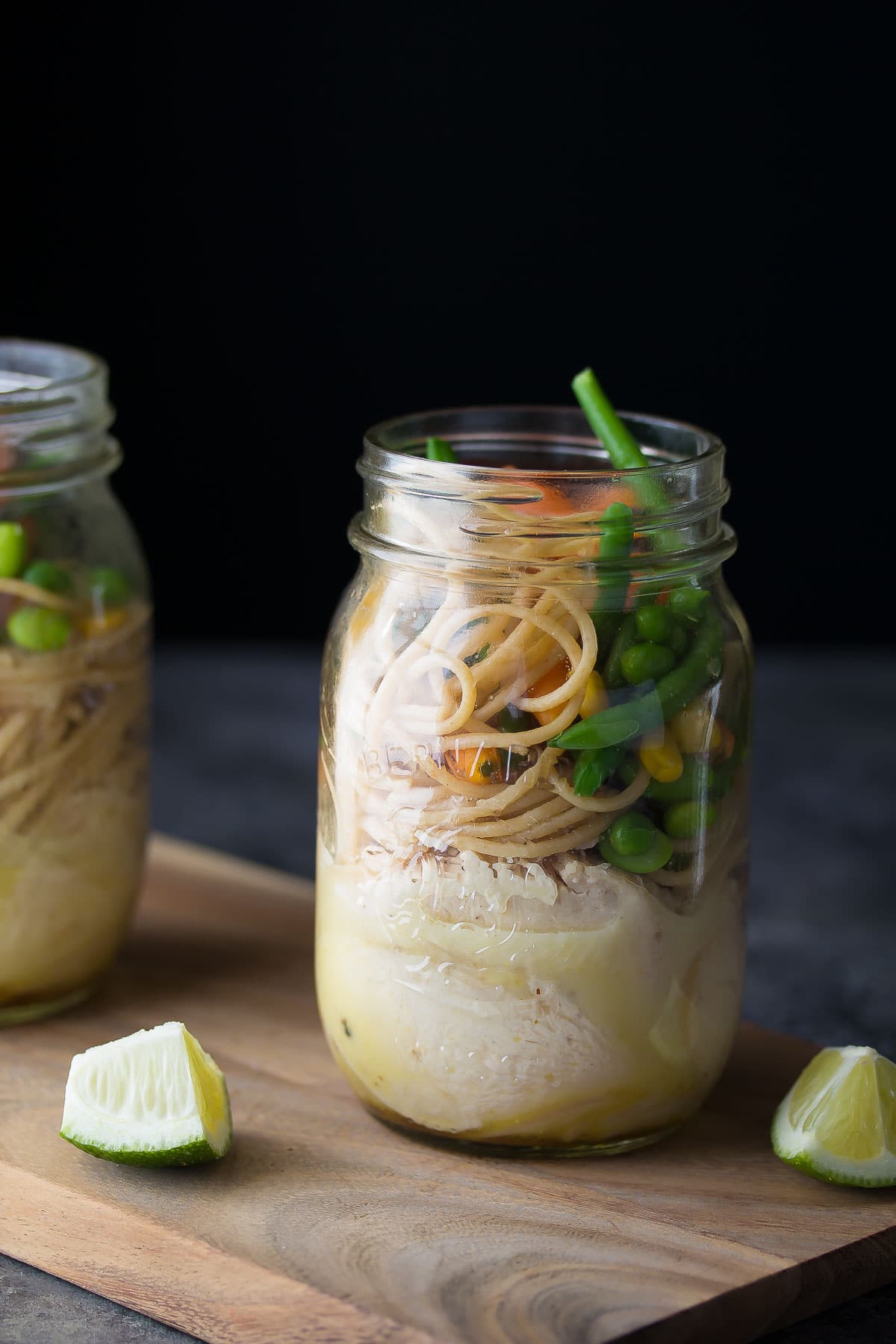 Honey Sriracha Glazed Meatballs
Spicy and sweet? I'm in. These look fantastic and make about 8 servings. I would serve over brown rice with steamed broccoli on the side :)
Find at: Eat Yourself Skinny
Whole30 Fish Taco Bowl
While I'm not a huge fish eater, this does look like a good strategy to get more fish into my diet. The ingredient list looks long, but it's mostly household spices and items you likely have.
Find at: The Movement Menu
Spicy Sweet Potato Meal Prep Bowls
Rounding out our list are these spicy bowls! I was searching for something with sweet potatoes, because I heart them. Or maybe the avocado in the picture actually stole my heart? Who knows. Trying them!
Find at: Pinch of Yum
Hope you found something tasty!